Official photo of Form 4A in 1955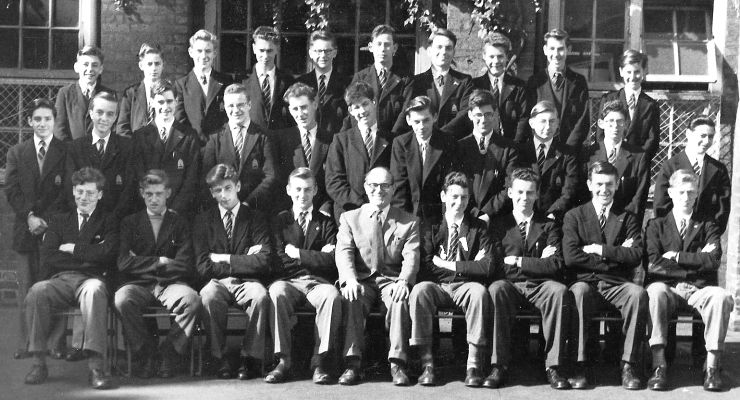 This scan has been sent in by Ray Bond.
Hold the pointer over each boy. If we have already identified him the name will appear. If you click on his image any information that we have will be revealed. If you can add any further information, full name, present condition, memories and so on please fill in the form that appears and send us something interesting.